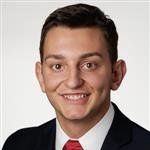 White Plains High School, 2011
SUNY Potsdam, 2015
UNC Chapel Hill School of Law, 2019
major(s): Speech Communication Rhetoric and Politics, Minoring in Pre-Law and Criminal Justice
current location: Washington, DC
Entrepreneur and Student
Currently I am in the process of launching a designer remodel business, and currently operate a rental property business.
I am also a law student and intern at the Federal Communications Commission in the Public Safety and Homeland Security Bureau, Policy Division.
I also do sale process  business consulting for firms.
This rest of the content is restricted to Jandon Scholars. If you are an existing user, please log in.